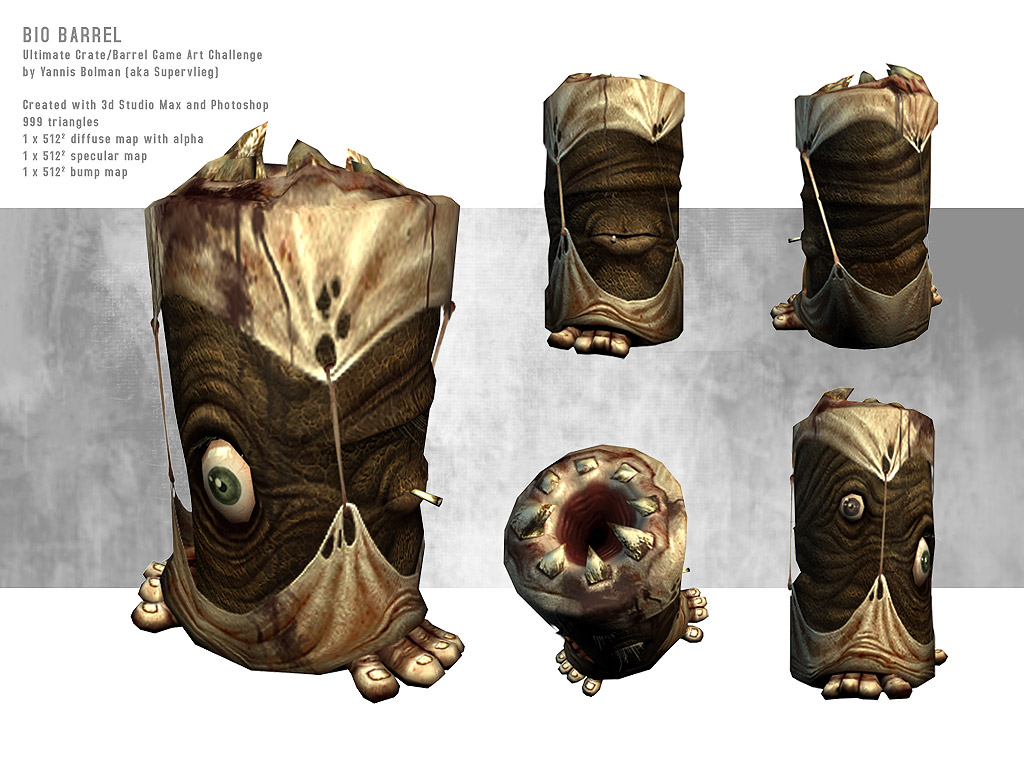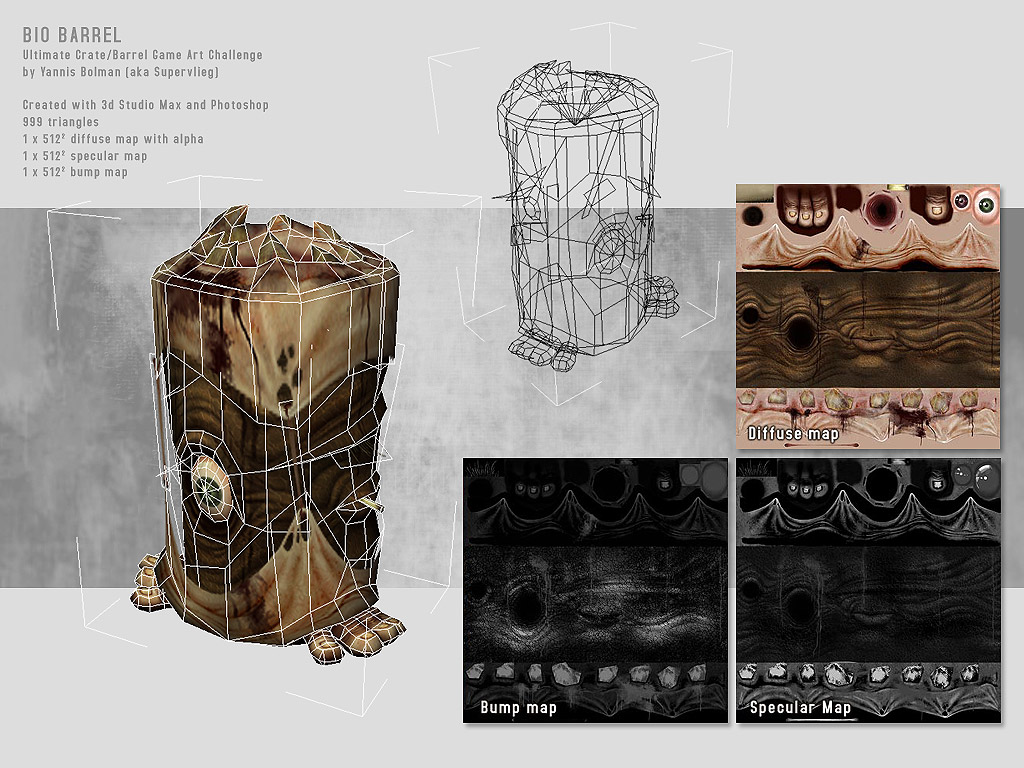 Title Bio Barrel
Tools 3d Studio Max, Photoshop
Specs 999 triangles, 3 x 512 x 512 texture
about This model was made for a low poly challenge @ cgchat. The goal the ultimate version of a barrel. Since barrels are always the most boring objects in a game, the challenge was to make it into something exciting and new. Check out a quicktime movie of the rotating barrel here.