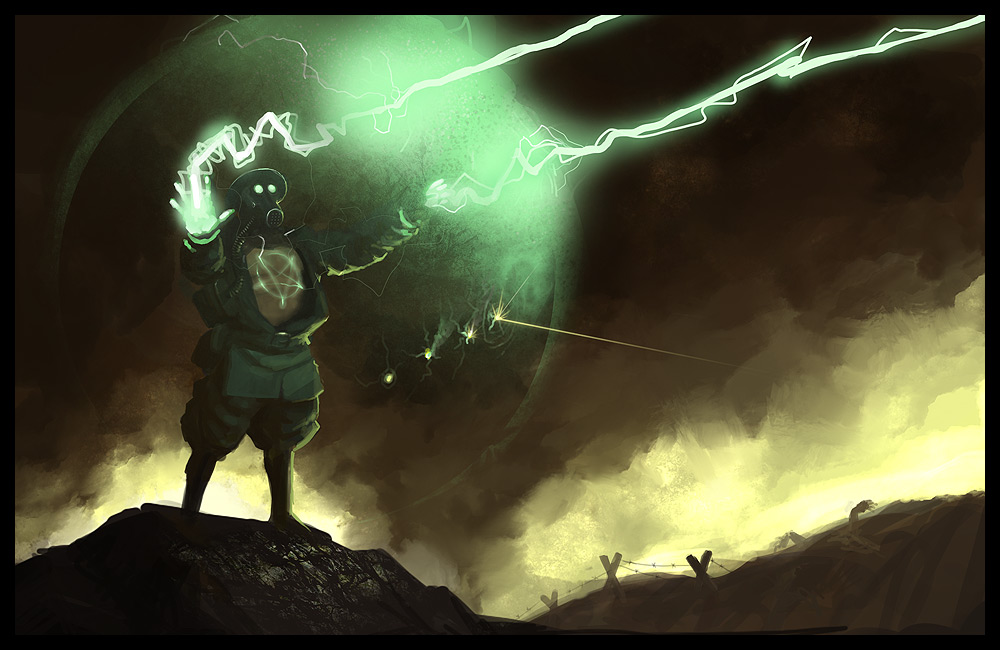 Title From the journal of Private Alex J. Murphy

Saturday, 1st of July 1916
"From afar all we could see was a green glow. It wasnt clear what was causing the kills on our squadron. I looked like a green ball, but shooting it yielded no results. Thunder shot from this green ball and our men exploded when hit. It was like fighting a god. All we know is we lost that battle within a few seconds. As the battle came to an end I saw this mighty silhoutte standing in a ball of fire. I don't remember what happened after that. I guess I must have lost consciousness. I know not how I survived but I woke up the morning after the battle to find our whole platoon dead. Where the man stood who had defeated us only a hill off glass remained."

Tools Photoshop, Wacom
About Made for Creature of the Week @ ConceptArt.org.